There's a lot of work to do and we're just getting started! It all begins with cultivating relationships within Latinx, Black, and Asian communities and serving as a matching source for nonprofit boards and board prospects within those communities. However, matchmaking for us goes way beyond a checkbox. At TNP, we understand that in order to make our impact sustainable we must work from the inside out to educate, empower, and uphold responsible nonprofits and leaders of color on the importance of diversity and the benefits that result from it.
Our Focus
Report
Research and report on current state of diversity in nonprofit leadership.
Identify
Identify organizations and leaders of color seeking pathways to diversity and leadership.
Connect
Create a technology system for matching and training organizations and leaders of color to better serve the community.
Measure
Measure results by tracking diversity data, interview with participants and incidents of impact.
Our Work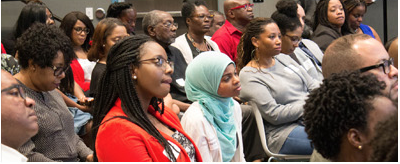 Education & Training
Whether you're a nonprofit board or a board prospect we offer assessments and trainings on board service, diversity and inclusion.
Nonprofit Assessment
Nonprofit Diversity Program
Board Essentials for Prospects
Mentorships for Prospects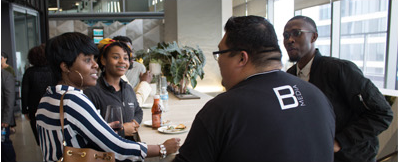 Making Authentic Connections

We invite you to join our database to make a connection, whether you're a nonprofit looking for a board member or a board prospect looking to serve on a board. TNP is committed in making authentic connections that will be representative of a positive and unique diverse experience and understanding.
Are you a nonprofit seeking board members?
Would you like to serve on a board?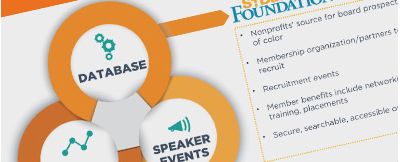 Result Driven Strategies

Fostering diverse and multidisciplinary teams of leadership have been long proven to be beneficial and profitable in the for-profit sector. We are just beginning to scratch the surface and understand the full effect of how diverse boards impact nonprofits and the communities they serve.