Overview & Goals
We invite nonprofit boards that are ready to take the first step toward increasing their diversity and encouraging equity and inclusion to apply to be a part of the The New Philanthropists (TNP) Board Inclusion Assessment. An inclusion assessment helps an organization prepare for the transformational process, or change, required to increase diversity. It identifies an organization's strengths and weaknesses and the potential challenges that might arise when implementing new processes, structures and positions when adjusting its culture. Inclusion assessments are a critical tool for organizations preparing for their journey towards diversity, equity and inclusion.
TNP believes that, for many nonprofit boards, increasing diversity and inclusion constitutes a significant organizational change, and that an inclusion assessment is vital to organizational success. TNP will offer this Inclusion Assessment to selected nonprofit boards in order to accomplish three goals:
1.
Jumpstart your DEI efforts and develop a baseline for your DEI journey and strategies in order to move forward
2.
Identify & address barriers and understand the complexities of board recruitment & placement
3.
Develop a collaborative relationship with TNP to support your challenges throughout your DEI journey
Please review all information to ensure your organization can participate.
Why is this work important for nonprofits?
Bringing different people and resources to the board increase an organization's ability to achieve their missions. Leaders with different backgrounds improve a nonprofit board's creativity and policymaking.
This is because boards that have varying opinions, approaches, attitudes, and solutions have more chances of being successful in anything they do. In addition, Latino, African-American and Asian constituents will be able to identify with mainstream organizations, which will lead to increased participation from across the community. In all, the Austin and Central Texas community would benefit from a more inclusive nonprofit sector whether it's the leaders of color serving on more mainstream boards or nonprofits interested in being representative of the community.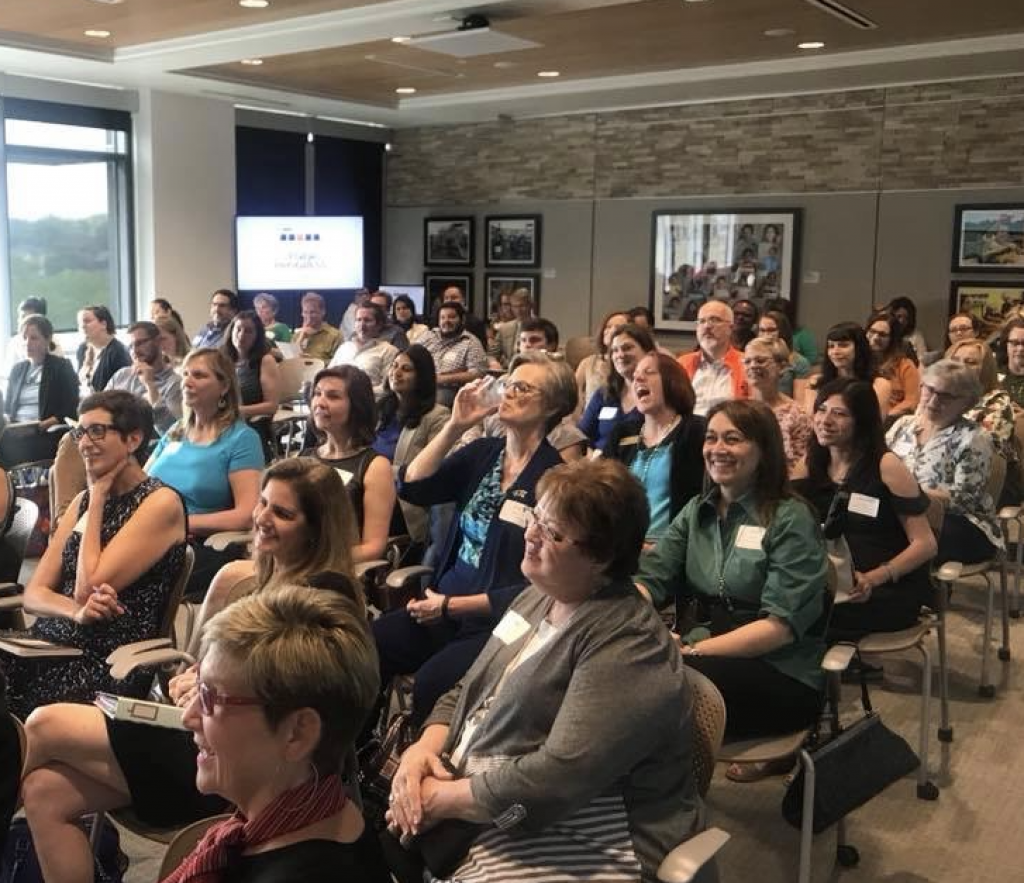 Action Plan
Using a rigorous intercultural competence assessment tool, TNP will give selected nonprofits the opportunity to identify any issues that might impede successful change. TNP invites all Austin-area nonprofits to apply. Selection of nonprofits will be based on criteria including impact area, revenue, size of board, and other characteristics. Once selected, participants will take a readiness survey, then gather to discuss and review the findings of that survey.
Assessment Tool Portion: Participants will receive individual results, action items, board results (as a group) and identify strategies to move forward.
Recruitment Workshop: Participants will review their recruitment process and identify pain points and opportunities in order to develop recruitment strategies to implement.
---
In review, organizations will participate in the following ways:
---
Note: This program is specifically focused on setting the foundation needed for a board to understand where they stand in regards to board diversity and inclusion, and how they can move forward towards their diversity recruitment strategy. As with any major organizational change, TNP knows that honoring the process for a culture change is important and necessary in order to truly achieve your diversity and inclusion goals and truly embed them within your organization's foundation principles. For this reason, organizations will NOT be matched with prospective board candidates of color as this is the assessment phase only.
Beyond the Assessment: Understanding the Full Process
The Assessment is part of the Nonprofit Board Diversity Program, a multi-stage, one-year program designed to move nonprofit boards from assessment to placement. While every nonprofit board is different, the following is an outline of how most boards will move through the program.
Fees
The First Look Program will be available based on board size and participation. Fees include: $500 per board member/participant
We accept applications year round!
Process of Program
Orientation Kick-Off Meeting (2-3 hours)
IDI Survey is sent to all board members
IDI Survey submission deadline (2-3 weeks once sent out)
Follow up with individual IDI Survey results (2-3 weeks)
Schedule the review of organizational results and participate in recruitment workshop (4 hours)
Follow up with next steps
Thank you to our partners for their support of this program!