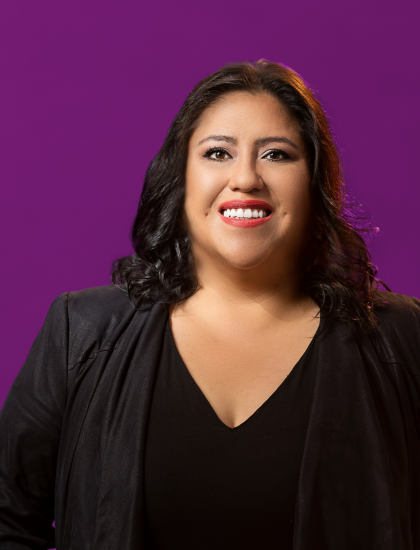 Paulina Artieda (She/Her/Ella)
Executive Director
With over 15 years of experience in marketing, Paulina is a driven and self-directed Creative Thinker that has focused her career on delivering solutions for multicultural communities, as well as helping clients connect with audiences in relevant and meaningful ways.
She attended the University of Texas at Austin and has a Bachelor of Science in Advertising, with a concentration in the Creative Sequence and a minor in Business. Paulina's leadership skills have stemmed from various roles, including: Creative Director, Bilingual Marketing Consultant, Digital Strategist and Design Thinking Coach. As Executive Director for The New Philanthropists, she leads all efforts in making Austin nonprofit boards more diverse and inclusive. She is passionate about elevating the discussion on diversity, equity and inclusion among leadership circles and in helping add more seats at  tables where representation is crucial. Paulina is a Leadership Activist who also has served as a CASA of Travis County advocate for over 4 years, is a scholar at life and passionate about mentoring and philanthropy.
Show more +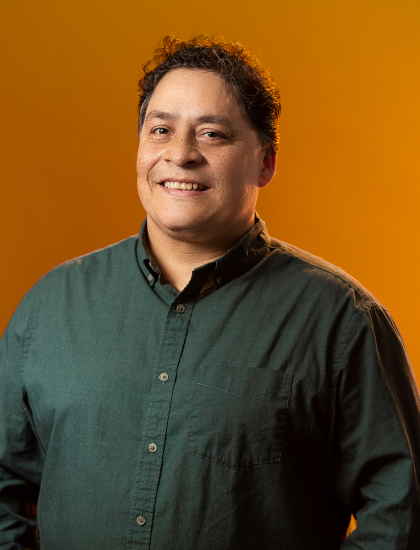 Mando Rayo
Co-Founder & Managing Director
Mando is CEO and Engagement Strategist at Mando Rayo + Collective, a multicultural advertising agency based in Austin, Texas.
Mando's work is deep rooted in multicultural experiences and works on campaigns with such brands as KLRU-TV, PBS Austin, Capital Area Food Bank, Blanton Museum of Art, Texas Beef Council, Austin Film Society, Whataburger, People en Español Magazine y más. Mando's work has been featured on Bon Appetite Magazine, The Food Network, NPR, The New York Times and SXSW!
Show more +
Legacy Leadership Circle
Board of Directors