Raul Alvarez
Executive Director, CAN
Raul has been CAN's Executive Director since 2015. He was an Austin City Council member from 2000-2006. He was the City Council representative on CAN's board during that time, becoming chair in 2004. After serving on the City Council, Raul was elected to serve on the ACC Board of Trustees. He also has served: on the Capital Metro Board; on the Electric Utility Commission; as Chair of the Early Childhood Council; as a member of the Joint Inclusion Committee of the City of Austin; as Co-chair of the Anti-Displacement Task Force; as Co-Chair of the MBK Scholars Program. He is the board president of the East Austin Conservancy, an organization working to address displacement of residents in Central East Austin. Prior to CAN, Raul worked for AISD as an Administrative Supervisor in the Office of Teaching and Learning. Raul holds a Bachelor of Science in Industrial Engineering from Stanford University and a Master of Science in Community/Regional Planning from the University of Texas.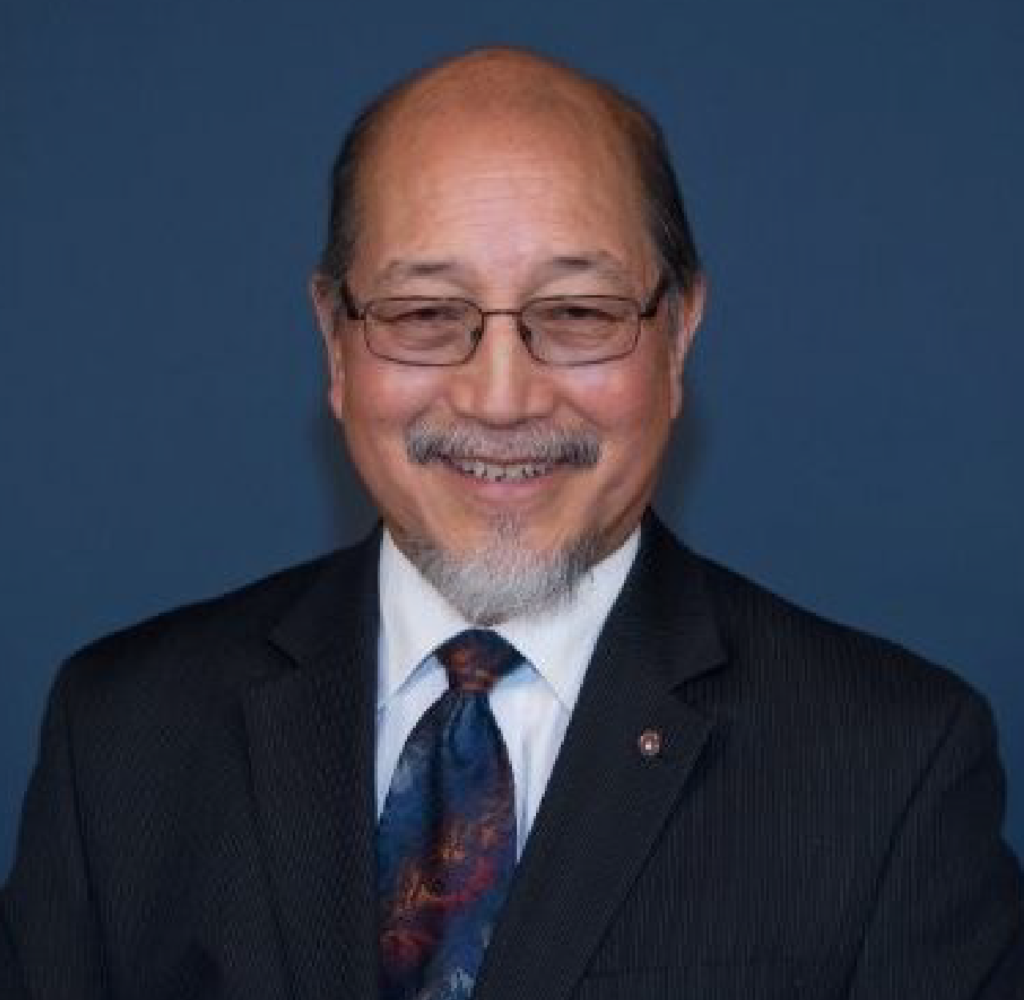 Vince Cobalis
Past Chair, Asian American Quality of Life Commission
I bring a balanced perspective with private sector, non-profit, and public sector experience. About three-fourths of my experience is related to financial management and contracting processes. Most of my positions have involved strategic decision-making, including ten years as an Assistant Director with the City of Austin. I was appointed to the City of Austin, Asian American Quality of Life Advisory in 2014 and served as a chair for a number of years. The organizations I've been involved with range from medical to engineering to housing and human services. Although I am currently retired, I want to continue to be of service to the community.
Quincy Dunlap
President & CEO, Austin Area Urban League
Quincy Dunlap has spent the last twenty years working tirelessly for the advancement of underserved and underrepresented communities. Through various leadership roles at renowned non-profits, developing and implementing strategic programming, serving on boards and committees, and partnering with entities in the public and private sectors, Quincy has solidified himself as a dynamic and inspirational leader, with an unwavering commitment and passion for service.
His time in the movement began in 2010 at the New York Urban League, where he served as the Director of College Access. He would move on to serve as Manager for the Education and Youth Development Division with the National Urban League, where his primary responsibility was the administrative and programmatic oversight of the NUL signature program, Project Ready. And, for the last three years he has served as the Vice President of the Board of Directors for the NUL Federal Credit Union.
Quincy earned his B.A. in Political Science from Lincoln University of Missouri and his Master of Education degree from William Woods University. He has also completed Executive Training Certificate Programs with Fordham University's Gabelli School of Business and the NUL/Duke University's Corporate Education -Emerging Leaders Program.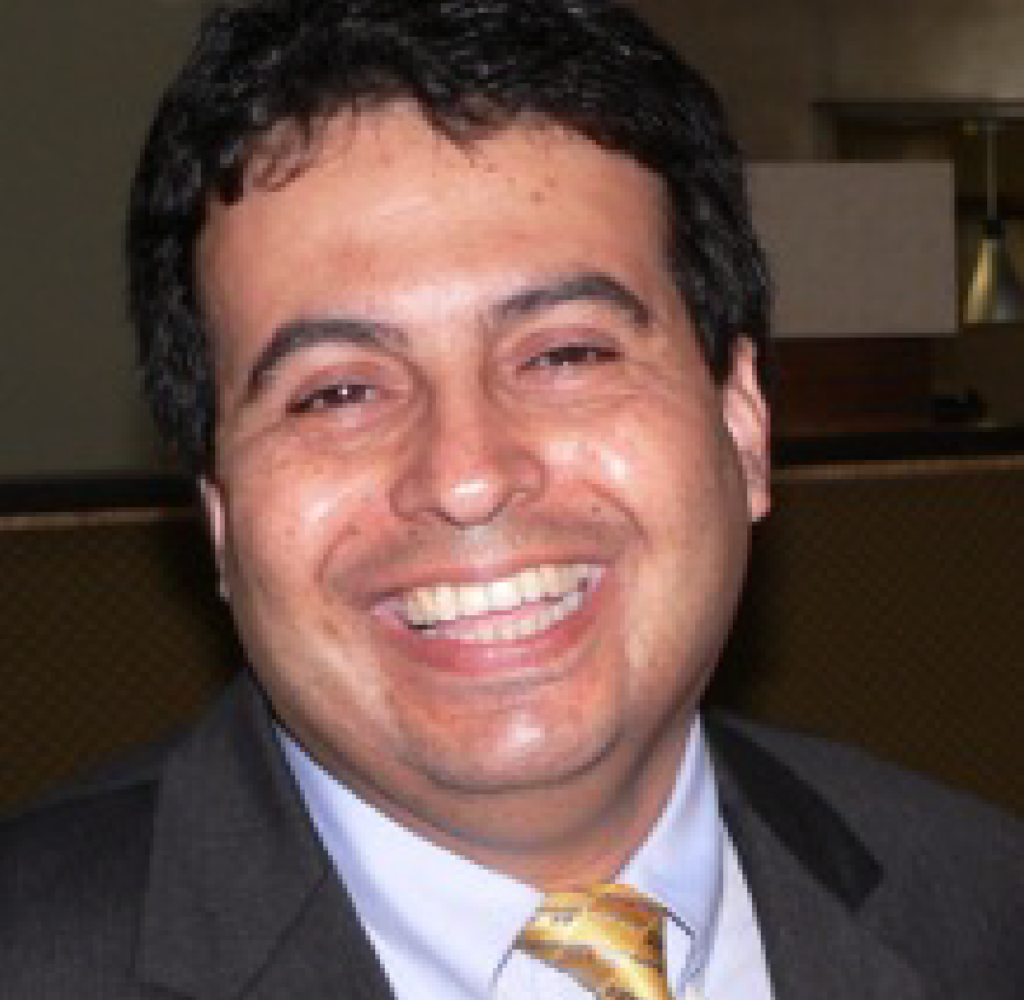 David Escamilla
Retired Travis County Attorney
David Escamilla retired as Travis County Attorney at the conclusion of 2020, having served in that office since 2003. Prior to holding office, he served as First Assistant County Attorney for twelve years. 
As County Attorney, David was responsible for the prosecution of all misdemeanor offenses in Travis County as well as the delivery of legal services to Travis County's elected and appointed officials and department heads.
His service was marked with a priority for legal ethics, criminal justice reform, governmental transparency and environmental protection. His efforts led to the creation of problem solving specialty courts such as the Veterans Court and our Phoenix Court, a program for defendants that have been arrested for misdemeanor prostitution charges and who want to safely transition out. He also implemented several initiatives to provide alternatives to conviction and incarceration.
He worked to create the Balcones Canyonlands Conservation Plan and led litigation efforts to protect and restore Hamilton Pool Preserve after development and excavation companies were accused of polluting the pool.
He has served on the board of directors of the National District Attorneys Association; is a past president of the Texas District and County Attorneys Association; is a former chairperson of the Government Lawyers Section of the State Bar of Texas, and currently serves as President of the Texas District and County Attorney Foundation.
David's past board service includes Leadership Austin, where he is a past board chair, American Youthworks, Skillpoint Alliance, and the United Way for Greater Austin. He currently serves on the Board of the Austin Steam Train Association.
He received his B.A. from the University of Texas at Austin in 1979, and a J.D. from the University of Texas School of Law in 1982.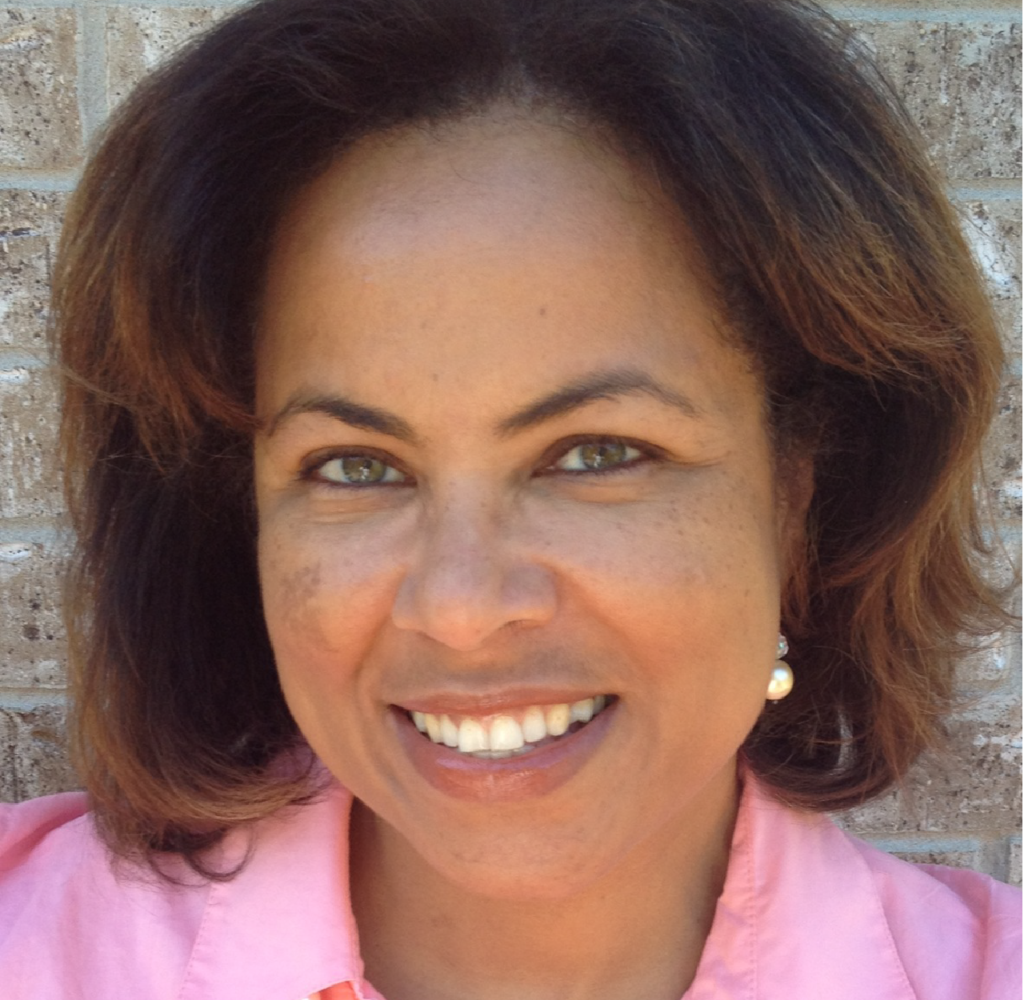 Simone Talma Flowers
Executive Director, Interfaith Action of Central Texas (iACT)
Simone Talma Flowers is the Executive Director of Interfaith Action of Central Texas (iACT), whose mission is to cultivate peace and respect through interfaith dialogue, service and celebration.  Simone Talma Flowers brings over 28 years of extensive experience in non-profit management.  
Simone promotes a culture of high performance, support and collaboration. She advances the mission of the organization by bringing people of diverse faiths, cultures and backgrounds together, to break down the barriers that divide us. Passionate about diversity and inclusion she believes everyone—regardless of age, gender, religion and culture should have access to opportunities, so they can live up to their fullest potential. Simone has a Bachelor of Arts in Psychology and a Master of Business Administration from St. Edward's University.
Simone is a member of the Austin Area Research Organization, Town Lake Chapter of the Links Incorporated and Impact Austin. She currently serves on the Board of Directors for; Community Advancement Network, Austin Housing Repair Coalition, One Voice Central Texas, St. Stephen's Episcopal School, Texas Impact, National Coalition of Dialogue and Deliberation, Swan Songs, Anti-Defamation League (ADL), Episcopal Health Foundation, and as an Advisory Board member of Urban Roots. Simone served on the Mayor's Task Force on Institutional Racism and Systemic Inequities and serves on the Mayor's Health & Fitness Council. At her alma mater she serves on the President's Task Force for Systemic Racism.
Simone is the recipient of the Gulen Peace Award from the Dialogue Institute of Austin, the Outstanding Alumni Award from Leadership Austin, the Anne Durrum Robinson Creative Initiative Award from Women Communicators of Austin, and the inaugural 2020 Communitarian Award from the Association of Fundraising Professionals. In 2021, Simone was recognized as a Fab Five honoree from the Seedling Foundation.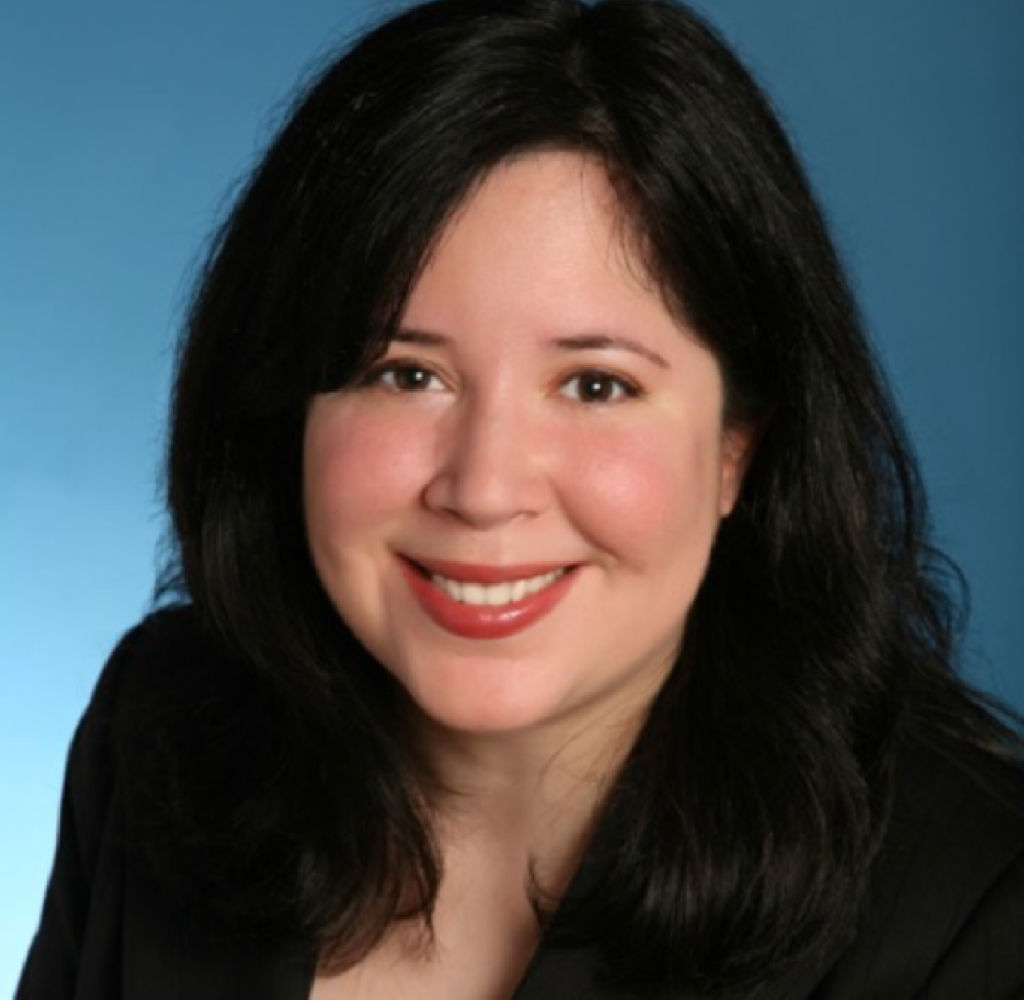 Lillian Díaz Gray
Vice President & Austin Community Relations Manager,
Bank of America
Lillian Gray serves as the Bank of America Community Relations Manager for the Austin market, where she's responsible for corporate social responsibility activities including local grant making, local deployment of national initiatives such as Neighborhood Builders and Student Leaders and building community partner ​​relationships and collaborations in the market. She recently completed a two-year term as Chair of the Bank of America Austin Community Volunteers Council, overseeing company volunteerism strategy and engagement. Lillian is passionate about financial literacy and serves as a Bank of America Better Money Habits Champion.  She has over 20 years of experience in domestic and international wholesaling, wealth management and private banking.
An avid supporter of the Austin community, Lillian is a proud 2015 graduate of Leadership Austin Essential, a program that brings together cross-industry, established leaders that reflect the diversity of Greater Austin. She has also held leadership roles in The Junior League of Austin as an Active and a Sustainer. Lillian also serves in the Hispanic Impact Fund 2020 Grant Review Committee and SOMOS Austin Host Committee.
Lillian is particularly interested in equal access to a quality education and served a four-year term on the Board of Directors of Wayside Schools, a network of public charter schools serving primarily Hispanic/Latino students. She also serves as Secretary on the Board of Directors of Con Mi MADRE, Fundraising Chair on the Board of Directors of Catch The Next and Advancement Committee member on the Board of Directors of Impact Austin. Lillian was honored with the 2018, 2019 and 2020 President's Volunteer Service Award, a recognition that thanks and honors Americans who, by their demonstration and example, inspire others to serve. She also received the 2020 Bank of America Global Volunteer Award, the company's most prestigious recognition for employees making exceptional contributions to community efforts locally and globally. She has also been recognized by the Austin Chamber of Commerce (Austin Gives 2020 and 2021 Generous Business Awards' Volunteer of the Year Finalist and Generous Business Awards (Extra Large Business) Winner) and the Greater Austin Area Hispanic Chamber of Commerce (2020 Capital of Texas Latina Industry Leaders Finalist).
Lillian earned her B.A. in Psychology at Yale University, where she worked in clinical research and the very first Yale Capital Campaign. A native Spanish speaker, Lillian was born and raised in San Juan, Puerto Rico, and has found a second home in Austin where she lives with her husband Mike and their French Bulldog Nilla.
Sly Majid
Chief Service Officer, Office of the Mayor, City of Austin
I specialize in discovering the points of intersection between government and the broader constellation of community stakeholders – locally and nationally.
I'm able to design a platform and process where collaboration across sectors yields more effective and efficient outcomes. This cross-sector collaboration and coalition building requires facilitation, strategic planning, coordinated communications, and relationship building through consistent stakeholder engagement.
During my time in the Mayor's office, I have helped Austin secure a designation from the Housing and Urban Development Department for ending veteran homelessness, developed the Civic I/O Mayors Summit at the South by Southwest Conference & Festival which serves as a platform for mayors across the country to learn about emerging innovation and technology, and secured funding from Bloomberg Philanthropies for a pilot program to develop a blockchain technology platform to enable people experiencing homeless to retain a digital copy of their vital records.
My vision for the future of my role is to make Austin the model city for innovation, collaboration, and community building.
Diana Maldonado
President & CEO, Greater Austin Hispanic Chamber of Commerce
Diana Maldonado is an extraordinary contributor to our community and leads with grace and compassion through each of her volunteer and professional roles. Over the years, her success comes from listening to people's needs and finding solutions in the process of building thriving communities.
As the first Latina elected to represent Williamson County in the House of Representatives, she advocated for education, business, and safe communities. In this role, she authored/co-authored 88 bills and was named "Freshman of the Year" by her colleagues. Through her collaboration with key stakeholders, she secured nearly $16 million for education, $10 million for road expansion, and additional funds for renewable energy initiatives and walking trails in parks. She served as Secretary for the Mexican American Legislative Caucus, Defense & Veterans Affairs, and coveted State Affairs committees.
From her six years on the Round Rock ISD Board of Trustees and as president, Maldonado oversaw a successful $349 million bond election to build a high school, middle school, several elementary schools, and facility renovation projects to keep up with the growth in one of the premier school districts in the state, while improving academic outcomes and goals.
During her time as a Financial Advisor for one of the world's largest investment firms, she enjoyed guiding individuals through financial planning strategies that prepare them for success now by planning for the future.
In her free time, she enjoys travel and the outdoors and even runs destination marathons in places like Paris, New York, and the Sahara desert in Morocco! Her interest in reading has led her to a deeper level of understanding and compassion regarding local and global perspectives. She also finds that writing serves as an outlet to inspire others. She continues to serve on education and leadership boards as President for Seedling Mentors, on the Advisory Council for The Bill Munday School of Business at St. Edward's University, and a member of NALEO. She graduated with a Bachelor of Business Administration, Magna Cum Laude, from St. Edward's University.
Diana is committed to building lasting relationships through trust, integrity, and transparency and is fully invested in improving the quality of life for those in Central Texas.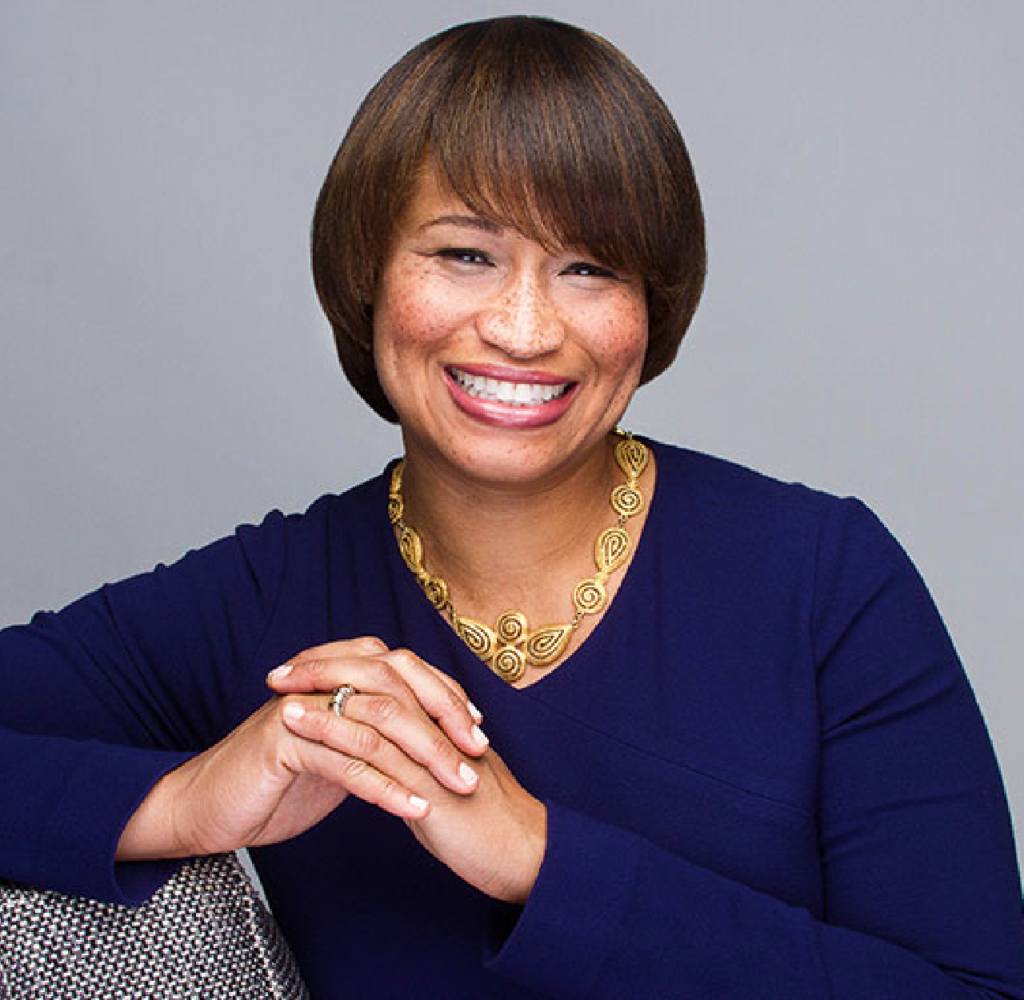 Shuronda Robinson
President, Adisa Communications
Shuronda is a third-generation entrepreneur who founded Adisa Communications in 1995. She has led the firm in offering clients intuitive and creative public relations, training and communications services. She demands clarity and expects success for each project taken on by the firm. Shuronda is an expert in turning around projects or programs that have failed or have never gotten off the ground; as she prefers to create new experiences and projects, rather than maintain what has already been done. She's a solution-solver who seeks creatively inspired ideas to solve tough issues — with a heart for equity and fairness. Often called upon to work through difficult conversations, she is a master at facilitating tough conversations with small and large groups, leading to greater clarity and productivity. Her firm works with clients on a national and statewide level providing public relations services to clients in Austin, San Antonio, Dallas and Houston.
Her extensive training as an executive coach enables her to create a supportive environment for positive growth and change for entrepreneurs and business leaders who want to create a legacy. In 2009 she founded the Joyful Living Center to encourage individuals and organizations to build their organizations in harmony with their hearts desires. Her national coaching practice offers one on one coaching, workshops, seminars and online programs.
A former award-winning journalist and accomplished writer, Shuronda is keen on helping clients tell their stories with an authentic voice.
Shuronda also connects decision makers with grass roots community leaders and grass top policymakers to influence decision making. She is an effective fundraiser and has established herself as a leader in the Central Texas community through her work with the Austin PBS, Boys & Girls Clubs, Austin Foundation for Architecture, the City-Wide MLK Celebrations, Zach Scott Theatre and numerous other community service projects and organizations.
She lives in Austin and is the mother of three young men.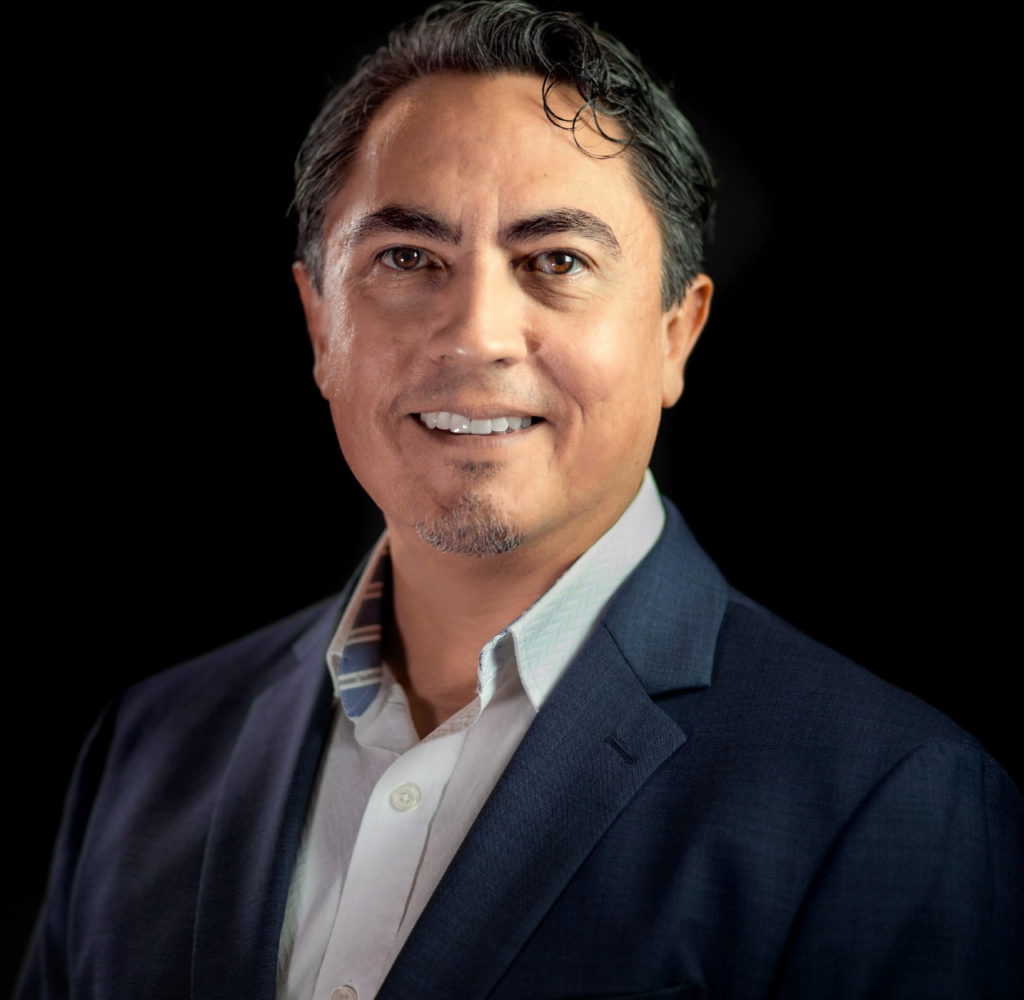 Javier Valdez
Executive Director, HealthStart Foundation, Inc.
For the past 25 years, Javier has served as a corporate and nonprofit leader.  As an Executive Director, he mentors his team to develop their potential to contribute fully to the organization's growth. He has led several local and national nonprofits and is also an alum of Leadership Austin Essentials and a McBee Fellow. Javier will build on his demonstrated experience to grow HealthStart Foundation's impact.
As a leader, Javier has a talent for building strong relationships, facilitating communications between stakeholders, encouraging a collaborative team-centered culture, and managing organizational operations.
His professional resume includes executive and senior leadership roles at Oracle, Electronic Reliability Council of Texas (ERCOT), Cisco Systems, Inc., to name a few.
When Javier is not working, he loves participating in various fitness activities, honing his foodie skills, traveling, and enjoying live music.