Veronica Briseño
Economic Development Director, City of Austin
Veronica Briseño has served the City of Austin, TX in various roles since 1998. Currently, she serves as the Interim Homeless Strategy Officer coordinating the City's homeless response activities with multiple departments.
Prior to this role, Veronica has served in multiple roles within the Small and Minority Business Resources Department (SMBR) to include Director, Assistant Director, and Administrative Manager. Veronica has also served the City of Austin in the office of former Council Member Raul Alvarez and in the City Manager's Office.
Veronica holds a Master's degree in Public Administration from the Lyndon B. Johnson School of Public Affairs, University of Texas at Austin in addition to a Bachelors of Arts degrees in Government and Journalism from the University of Texas at Austin.
Veronica is the immediate Past President for the Local Government Hispanic Network (LGHN). She is the Co-Founder and Vice Chair for "Woman to Woman," a City of Austin Affinity Organization, and she is a member of the Texas City Management Association (TCMA).
Dr. Colette Pierce Burnette
President & CEO,Huston-Tillotson University
Dr. Colette Pierce Burnette, a native of Cleveland, Ohio, joined Huston-Tillotson University as President and Chief Executive Officer July 1, 2015. Dr. Pierce Burnette is an experienced leader in higher education with a deep commitment to student success. Dr. Pierce Burnette knows the meaning of "humble beginnings" and has combined her intelligence quotient (IQ), emotional intelligence (EQ), entrepreneurial spirit, and technical knowledge to forge successful careers in engineering, information technology, and education. Before transitioning into higher education, Dr. Pierce Burnette worked as a Computer Analyst at The Washington Post, was an Operations Support Engineer at Proctor and Gamble, held the position of Director of Information Systems at Neighborhood Reinvestment Corp., and ran her own computer consulting firm, CompuMent.

Pierce Burnette has served on numerous boards and committees including Co-Chair Mayor's Task Force on Institutional Racism and Systemic Inequities, Leadership Austin, Austin Community Foundation, Austin YMCA, Austin Area Urban League, Greater Austin Black Chamber, Girl Scouts of Central TEXAS, Austin Area Research Organization, Greater Austin Early Childhood Matters, Xenia Area Chamber of Commerce Board of Directors, Wright Patterson Air Force Base 2020 Taskforce Committee, African American Male Leadership Institute Steering Committee, Ohio State University College of Engineering Advisory Committee, and Central State University's Campus Climate Committee.

Her many honors include the Ohio State University Outstanding Engineering Alumnus Award, Anti-Defamation League Community Hero, Austin Mosaic Legacy Award, Urban Land Institute Austin Vision Award, Fabulous Five Seedling Mentors, Austin Women's Hall of Fame, United States Army Distinguished Civilian Volunteer Service Medal Award, Thurgood Marshall Foundation Chief Information Officer of the Year Award, Dayton Business Journal Chief Fiscal Officer of the Year Award, and the National Diversity Council Glass Ceiling Award.
Rich DePalma
Public Sector Consultant, My Gov Partners
Rich DePalma is the owner of MyGovPartners, a research firm specializing in public sector contracting. He is excited to share perspectives and strategies from his twenty years of experience volunteering on non-profit and local government boards, commissions, task forces and committees. Like many who volunteer, his volunteerism is driven by a calling to serve. Over the years, he has become a student of the different skills each board and board position require to be effective.
He currently serves on the City of Austin Park and Recreation Board, the Austin Community College South Region Advisory Committee; the Austin Independent School District Bond Oversight Committee; City of Austin Urban Trails Task Force, Board President of Circle C Area Democrats, and is the immediate-past president of the board for the nonprofit TreeFolks.
His service began as a board member with the Hispanic Chamber of Commerce of Alameda County and then as appointment to the City of Oakland Workforce Investment Committee by former Oakland Mayor Jerry Brown. Since that time he has served as a past board member for the City of Oakland Neighborhood Crime Prevention Council, Oakland Airport Expansion Advisory Committee, Austin Parks Foundation, Balcones Canyonlands Preserve Citizens Advisory Committee, the AISD Facilities and Bond Planning Action Committee (FABPAC), City of Austin Aquatics Task Force, Oak Hill Association of Neighborhoods, and City of Austin Downtown Commission. Rich is a proud alumnus of the University of Arizona. He is also a graduate of Leadership Austin's Essential Program (BCE2015) and the Austin City Works Academy (2013). He lives in SW Austin with his wife and two sons.
Delia Garza
Austin Mayor Pro Tem & City Council Member for District 2
Mayor Pro Tem Delia Garza was first elected to Austin City Council in November, 2014, as part of Austin's first 10-1 Council. She was reelected in November, 2016, and was elected by her colleagues to serve as Mayor Pro Tem in January, 2019. Garza was the first Latina to serve on the City Council in Austin, and she is the first Latina to serve as Austin's Mayor Pro Tem. She represents District 2 in Southeast Austin.
Garza comes from a very civically engaged family who inspired her to dedicate her career to public service, advocating for working families. Following in her father's footsteps, she became a firefighter, serving as one of the first Mexican-American women firefighters in the Austin Fire Department. As a member of the Austin Firefighters Association, Local 975, Garza worked tirelessly for her union, advocating for fair wages and safer working conditions. She represented firefighters during contract negotiations, was elected to the Local's executive board, and was the first woman appointed to chair the Local's political action committee.
Remaining committed to public service, Garza left the Austin Fire Department in 2007 to pursue a law degree and extend the reach of her advocacy. She served as an Assistant Attorney General advocating for Texas families in the Child Support Division of the Office of the Attorney General.
In her service on Austin City Council, Mayor Pro Tem Garza is the Chair of the Regional Affordability Committee and Vice Chair of the Capital Metropolitan Transportation Authority (CapMetro) Board of Directors. She has also served on the Health and Human Services Committee, Austin Energy Utility Oversight Committee, and Mobility Committee.
She has a bachelor's degree from Texas A&M University and a law degree from Gonzaga University School of Law.
Preston L. James, II
CEO/Co-founder, DivInc.
I am a mentor, startup advisor/consultant, investor and evangelist for Tech Startups!
I seek to genuinely help innovative entrepreneurs successfully navigate the challenging journey of building a successful business by providing a true partnership, engaging leadership, industry experience and access to key resources. I love to work directly with/for startups, partner with Accelerators, VC's and Startup organizations that empower Startups to success.
By taking a different approach, I am also an agent for change to increase the number of diverse founders and investors participating in the startup ecosystems nationwide.
With 25+ years in the technology sector, mostly in IT technology sales/consulting, I have strong global business experience across several verticals such Healthcare, Education, Government (Federal and State), Small & Medium Business and Fortune 500.
Maninder Kahlon
Vice Dean, Health Ecosystem
Dell Medical School at UT Austin
As founder of Factor Health, we're building a new business of health that delivers proven programs outside of traditional healthcare institutions. And, as founding Vice Dean for Health Ecosystem at Dell Medical School, I'm supporting the evolution of a new center for academic medicine in Austin, Tx, to better tie our health innovations to improvements in peoples lives and our communities. For more information visit: https://dellmed.utexas.edu/directory/maninder-kahlon
Dr. Kazique J. Prince
Senior Policy Advisor & Education Coordinator, Austin Mayor's Office
Engaged as a strategic partner in designing, planning, and executing solutions to support and promote education as key driver of the city's economic growth tied to the strategic vision of stakeholders. Mounted deep-dive into assessment of financial matters, processes, administration/operations to raise the bar on job creation, workforce development, education, health and wellness, and mobility within working and middle-class populations. Clearly focused on delivering value through process improvements and financially attuned administration.
Christopher Rios
Vice President, Community Development at Texas Capital Bank
Christopher Rios joined Texas Capital Bank in 2014 and is currently serving as Vice President of Community Development for the Austin market. He oversees non-profit partnerships and bank initiatives that focus on fostering prosperous and resilient communities. With over 10 years in commercial banking lending experience, he also assists the bank in analyzing community development loans and equity investments that qualify under the Community Reinvestment Act regulation.
Active in the community, he has served in various non-profit leadership roles for the Central Texas region. Christopher is currently Treasurer and Past-Chair of CommUnityCare Health Centers (CUC), Travis county's largest public health care system whose mission is to provide quality primary and specialty health care services to the underserved population of the community. He is also Past Chairman of the Greater Austin Hispanic Chamber of Commerce (GAHCC), which provides resources to small, minority owned businesses in Central, TX.
Christopher was selected by community peers and leaders as the winner of the 2019 Austin Under 40 Award in Civics, Government, and Public Affairs. He has also been recognized for his contributions to the Austin community by receiving the 2015 Distinguished Young Leader Award from the Young Hispanic Professional Association of Austin.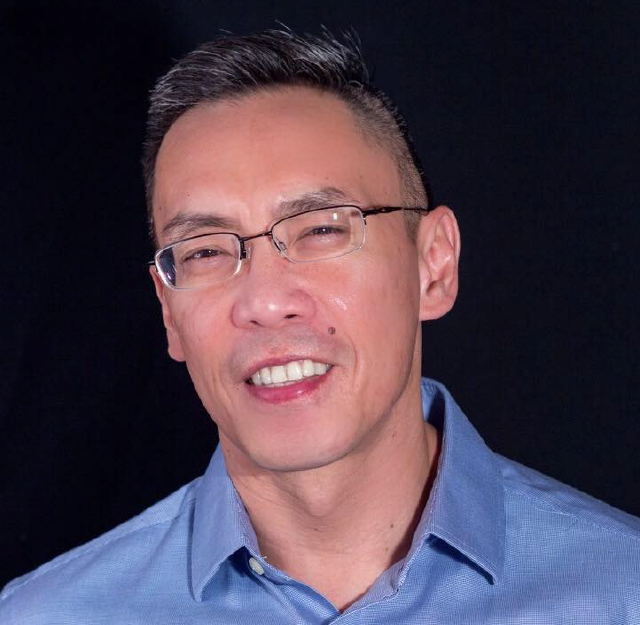 Richard Tagle
CEO at Andy Roddick Foundation
An accidental sociologist, Richard was on his way to becoming an investment banker when a class on International Agencies at American University perked his curiosity about how organizations behave, grow, and change social structures and relationships. He shifted courses and found himself holding a graduate degree in Applied Sociology. Forget about investment banking; he wanted to change the world.
The degree, and his experience in nonprofit work for three decades now, equipped him to look at data, history, social dynamics, and emerging trends to create strategies for sustainable growth, scale, and long-lasting impact. And he has done exactly that for all the organizations in which he has played a leadership role: Senior Program Officer for the United States Conference of Mayors, Chief of Staff at Public Education Network, Chief Executive Officer at Higher Achievement, Founder and Managing Principal at High Think, and, currently, Chief Executive Officer at the Andy Roddick Foundation.
He has been at the forefront of health, education and community development work that benefit children, families, and marginalized populations: from building school-based health centers in the mid-90s to philanthropic and program work in under-served neighborhoods at present. He has done grassroots outreach, program development and design, policy development and advocacy, led organizations to grow and scale, and raised millions of dollars to initiate, evaluate, and sustain children and family-centered initiatives and systems-change work. The test of a community's grit and generosity lies in how it treats its children and vulnerable populations. He believes that, in the most powerful country in the world, the institutions that shape and hone the ideas and potential of the next generation of great people – whether these are schools, museums or learning centers – should be the best institutions we can build. And how we treat the marginalized is the path we pave on what our future holds for us.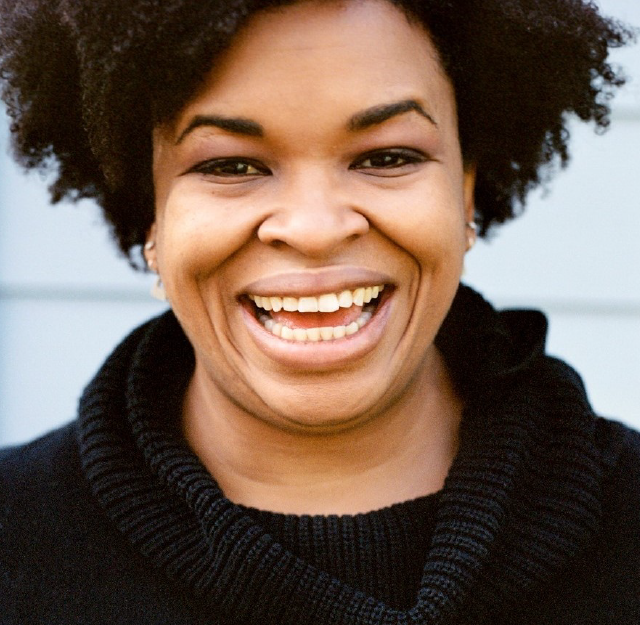 Leslie Wingo
President & CEO, Sanders\Wingo
Leadership, advocacy, and storytelling are the central themes of my career—and of my life in general.
I head up Sanders\Wingo, a Texas-based independent creative agency focused on cultivating human connections through brand storytelling, media strategy, and content development. I solve business problems with the best creative and UX/UI research teams in the industry, partnering with brands like USPS, Burger King, AT&T, KFC, and State Farm. Sanders\\Wingo operates with a "humans first" mindset, and we believe that by better understanding people and the decisions they make, brands can make a big impact on the world.
My work has me managing people and processes simultaneously, so I need to adapt quickly to solve problems for our clients while positioning the firm for the future as advertising continues to evolve. I'm driven by a natural curiosity and a drive to keep improving, and I strive to be a transparent, approachable leader who empowers others, connecting people with ideas and great brands.
As a speaker, I fight stereotypes, challenge labels, expose bias, and start the tough conversations around race and gender. I use my platform for advocacy, raising up marginalized voices and championing women and minorities. In my talks, I combine data with compelling stories, educating audiences on how to balance technology with humanity—and how to integrate diversity, equity, and inclusion into their businesses.
I believe in philanthropy, and I give my time to organizations whose values align with my own, like the Texas Book Festival, the El Paso Chamber of Commerce, Creative Action, and AIDS Services of Austin. My role as a wife and mom is most important to me, and raising little humans is the biggest gift (and sometimes the biggest challenge!) of my life. Success isn't linear, and ambiguity and discomfort are key to growth—at work and at home.