Olga Campos Benz
Community Engagement Specialist, Foster Community
University of Texas graduate, former TV anchor/reporter, published author, public speaker, and community advocate who is passionate about recruiting more, diverse families to become foster/adoptive parents.
---
Brenda Coleman-Beattie
CEO, 2Thrive4
15+ years successful record of accomplishments in executive-level and consulting positions in healthcare. Specialize in transformation, start-up, and turn-around situations managing complex matters and demanding timelines in various geographic locations throughout the U.S. Utilize in-depth financial management and policy, IT, operations, and talent management knowledge. Maintain diverse and extensive networks in the healthcare industry.
---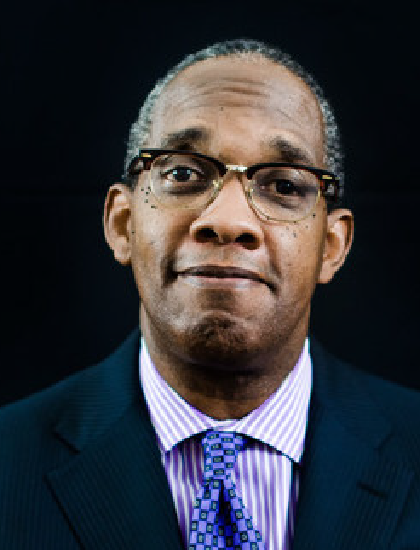 Ashton Cumberbatch
Special Counsel, McGinnis Lochridge, LLP
Ashton Cumberbatch. Jr. practices law at McGinnis Lochridge, LLP, where he primarily counsels employers on diverse topics and represents them in assorted litigation matters.

Ashton has served the Central Texas region in several capacities. He was the Police Monitor for the City of Austin; for eleven years he was an executive for the Seton Healthcare Family, where he focused on advocacy and community engagement.
---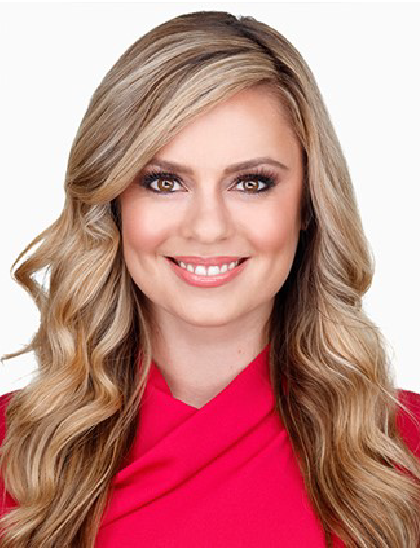 Kristie Gonzales
President and General Manager of KVUE-TV at TEGNA
Austin Under 40 and Latino Trendsetter Kristie Gonzales is the President and General Manager of KVUE, the abc affiliate in Austin, Texas, leading an amazing staff of more than 125 employees who produce 33 hours of award-winning live news and programming each week. Under her leadership, KVUE is #1 among the coveted demographic of adults aged 25-54 in 5 out of 7 weekday news time periods and during the weekends (Source: Nielsen NSI May 2019).
---
Bill Hopkins
Partner at Shackelford Bowen, McKinley & Norton, LLP
William "Bill" Hopkins focuses his practice at Shackelford, Bowen, McKinley, & Norton LLP on administrative and regulatory defense and litigation in the healthcare industry. He advises both individual health care providers and institutional health care clients on matters of State and Federal licensure, compliance and enforcement, with an emphasis on proactive measures to ensure compliance and minimize litigation risk.
---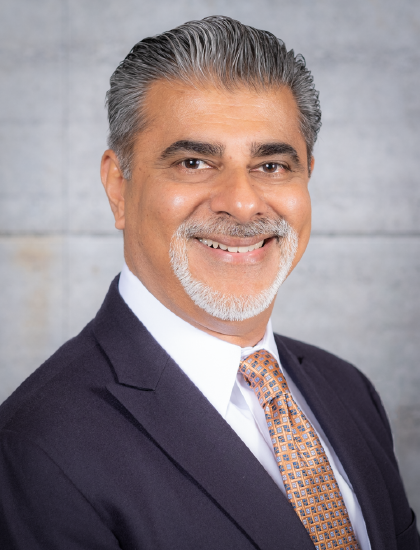 Ali Khataw
President & CEO at Encotech Engineering Consultants, Inc.
As a strategic Community Leader, Ali Khataw has an extended record of his commitment to advocacy, education, and the intersection of the two. His clear and unwavering vision proves instrumental in creating a universally recognized firm whose philosophy reflects the importance of community support, social equity and civil justice. His contribution builds these public services for numerous programs to advance missions for regional affiliates and global partnerships.
---
Pamela Owens
VP of Business Development for FBC
Pamela has lived in Austin for 31 years and is married to an Austinite, she has 19 years of board service experience.
---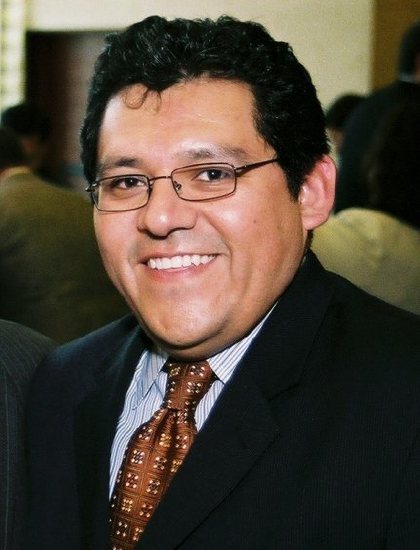 Geronimo Rodriguez
Chief Advocacy Officer at Seton Healthcare Family and Providence Healthcare Network
Chief Advocacy Officer focused on our mission to provide healthcare with a special concern for the poor and the vulnerable. We are called to be advocates for a compassionate and just society with our words and actions. Interested in increasing civic engagement, inclusion, implementing workforce development best practices and evidence based research which supports our Human Care strategy.
---
Shubhada Saxena
Social Services Professional
Visionary Leader; Electrical & Electronics Engineer; Social Work student; Passionate Social Justice, Senior Services and Cultural Competence Advocate; Business Process Consultant; Fundraiser; Board President, Board Member, City of Austin Commissioner; Leadership Austin Class of 2015 connector; Caregiver; Caregiving trainer; Mother of two wonderful daughters 21 & 18 years old.
---
Pooja Sethi
Principal Associate at The Law Offices of Pooja Sethi, PLLC
Attorney and Managing Partner for a Law Firm and a Nonprofit for low income Immigrants. I am passionate about my Clients and Advocacy. Our Firm handles all types of Immigration cases from Family, Employment, and Immigration Justice. We are often referred by repeat clients, and I work earnestly to make sure every client is heard and each case is handled with the utmost detail.
---